Series L1E
Ladder Extension
Standard Features
Easy To Install On Aluminum Or Stainless Ladders
Secure Locking In The Extended Position
Light Weight Operation
All Aluminum And Stainless Steel Construction
Also Available In All Type 304 or Type 316 S.Stl.
3 Year Guarantee
Installation & Operation Instructions
Installation:
Place ladder flat on the ground with standoffs up.
Place 2" (52MM) square aluminum tube in center of rungs with the "T" shaped slot below third rung as shown (Model A) or second rung (Model B).
Place stainless steel channel clamp over square aluminum tube so U bolt holes line up on either side of rungs as shown.
Insert stainless steel U bolts over rung and through holes in stainless steel channel clamp as shown.
Apply 10-15 foot pounds (1.3-2.1 kg./meter) of torque to all U bolt nuts.
Verify that square aluminum tube is secured to ladder rungs.
Operation:
To engage ladder extension, grasp aluminum post above the top stainless steel channel clamp, and pull straight up until lower stainless steel pin is seated.
Rotate aluminum post 1/4 tum in either direction to secure pin in slot as shown in Detail.
Please ensure all Required fields are complete before submitting
Let's make your project happen!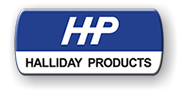 CUSTOMER SERVICE
1-800-298-1027 (USA)
1-407-298-4470
1-407-298-4534 (Fax)
ADDRESS
6401 Edgewater Drive Orlando, FL 32810
DIGITAL CATALOG
To receive your free
electronic or printed catalog register here »
CIGNA COVERAGE TRANSPARENCY